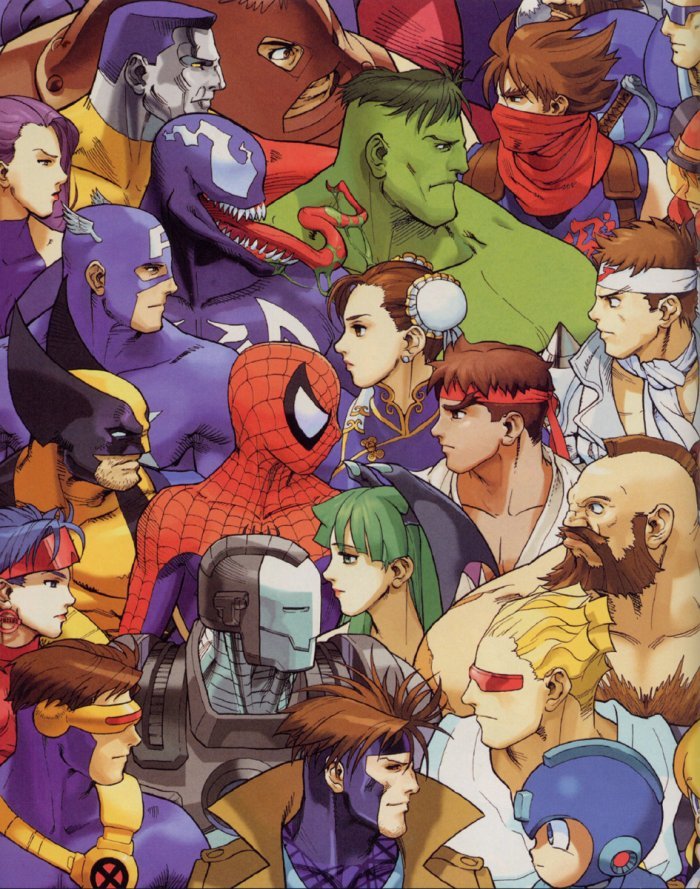 Here's what I just read over at 1up.com :
According to a new listing on the Entertainment Software Ratings Board's website (via NeoGAF), it appears Capcom's classic crossover fighting game Marvel vs. Capcom 2 is heading to the Xbox 360 and PlayStation 3, more than likely as a digital download over Xbox Live Arcade and the PlayStation Network.
As usual, the mere appearance of a rating doesn't technically constitute as an official confirmation, but there's a bit more evidence backing this up. A couple of NeoGAF posters also relayed images of what sure seems to be Marvel vs. Capcom 2 listed on PartnerNet, Microsoft's closed version of Xbox Live used by developers to test unreleased games online. Not only does this seem to further confirm the existence of MvC2 for the 360 and PS3, but even better, it suggests it will indeed have online play.
But it does leave one to wonder -- if the game is already being tested online, and if it already has an ESRB rating, why wasn't this announced at Tokyo Game Show last week? Regardless, if (when?) we get an official confirmation, we'll let you know.

Keep your fingers crossed.