As fan of the 80's GI JOE cartoon series, I like the over the top villains, the cheesy but still cool themes, the colorful costumed characters and the over the top devices used to threaten mankind ( The Weather Dominator , The Mass Device , The Triangle of Darkness ....Fucking grade A stuff ) all of these silly things work in a cartoon series or a comic book because fans of both mediums expect a little Bullshit with their entertainment.
It's what kept John Favreau's Ironman from battling A 50 story FING FANG FOOM in purple underpants in the movies or Brian Singer's Xmen From fighting Magneto on Asteroid M. It's because their are just some things that do not belong in films.
and when it comes to GI JOE it just doesn't work.
here's what I mean: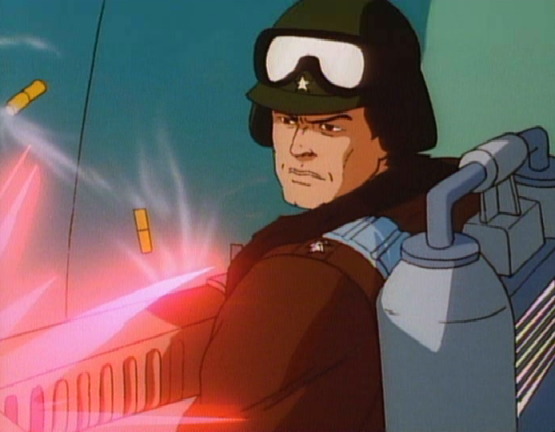 General Hawk in the cartoon, with his Jet pack , shooting lasers beams at the enemy looks perfectly at home in the cartoon world.
( go get em Soldier )
Now Here's Dennis Quad as the same character
He looks like a crotchety old fart devoid of any excitement. an unoriginal, uninspiring boring uniform on a haggered Hollywood actor looking to cash in on one last payday..so sad
I could go down the roster of characters VS cast members but just looking at the movie cast (Marlon Wayne) in their Batman begins suits , But I already covered that a few months ago
(CLICK HERE TO SEE THAT POST)
Studios need to think do people really want to see this before sinking a wad of cash into a movie based on a 80's cartoon that to be honest had some fun episodes but really didn't have enough material to make a live action TV series out of let alone a big budget Hollywood feature.
Paramount pictures should can this now and cut their losses.
( sink the remainder of their movie budget into a sweet Joe game Ala army of two )
Just for shits and giggles , here's the intro to the REAL Gi joe movie intro.
Enjoy: